Meet the judges
2016-04-04
Debra Meiburg MW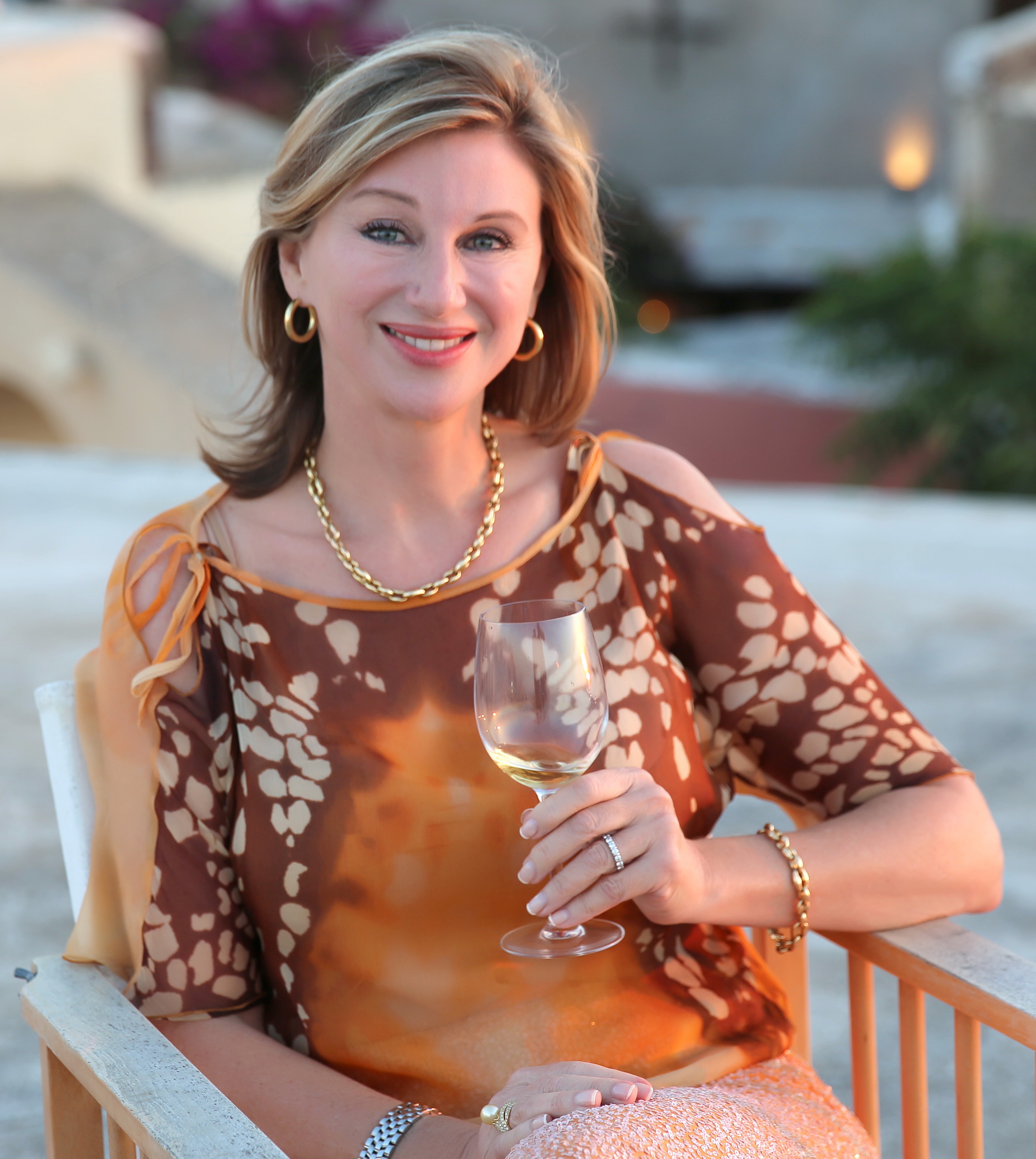 A Hong Kong resident for over 25 years, Debra Meiburg is an award-winning author, TV personality, international speaker, and a leading voice in wine education in Greater China. Debra has been awarded Entrepreneur of the Year (Women of Influence) by the South China Morning Post & the American Chamber of Commerce and in 2012 she was ranked the 7th most powerful woman in wine by The Drinks Business magazine.
Debra is producer and host of several documentaries and TV shows, including Taste the Wine which is broadcast in 26 countries, as well as Grape Moments, a video series broadcast via taxis to 70 million monthly viewers in China. She also hosts an online video series called Meet the Winemaker and has a monthly column in the South China Morning Post, among other publications. She judges many wine competitions annually and co-founded the world's first truly pan-Asian wine competition, the Cathay Pacific Hong Kong International Wine and Spirit Competition. Her suite of award-winning wine educational books and tools are currently distributed on four continents and her five-volume book series, Debra Meiburg's Guide to the Hong Kong, Shanghai, Beijing, Singapore and Taiwan Wine Trades, has firmly established Debra as a key voice in the Asian wine trade.
Hervé Pennequin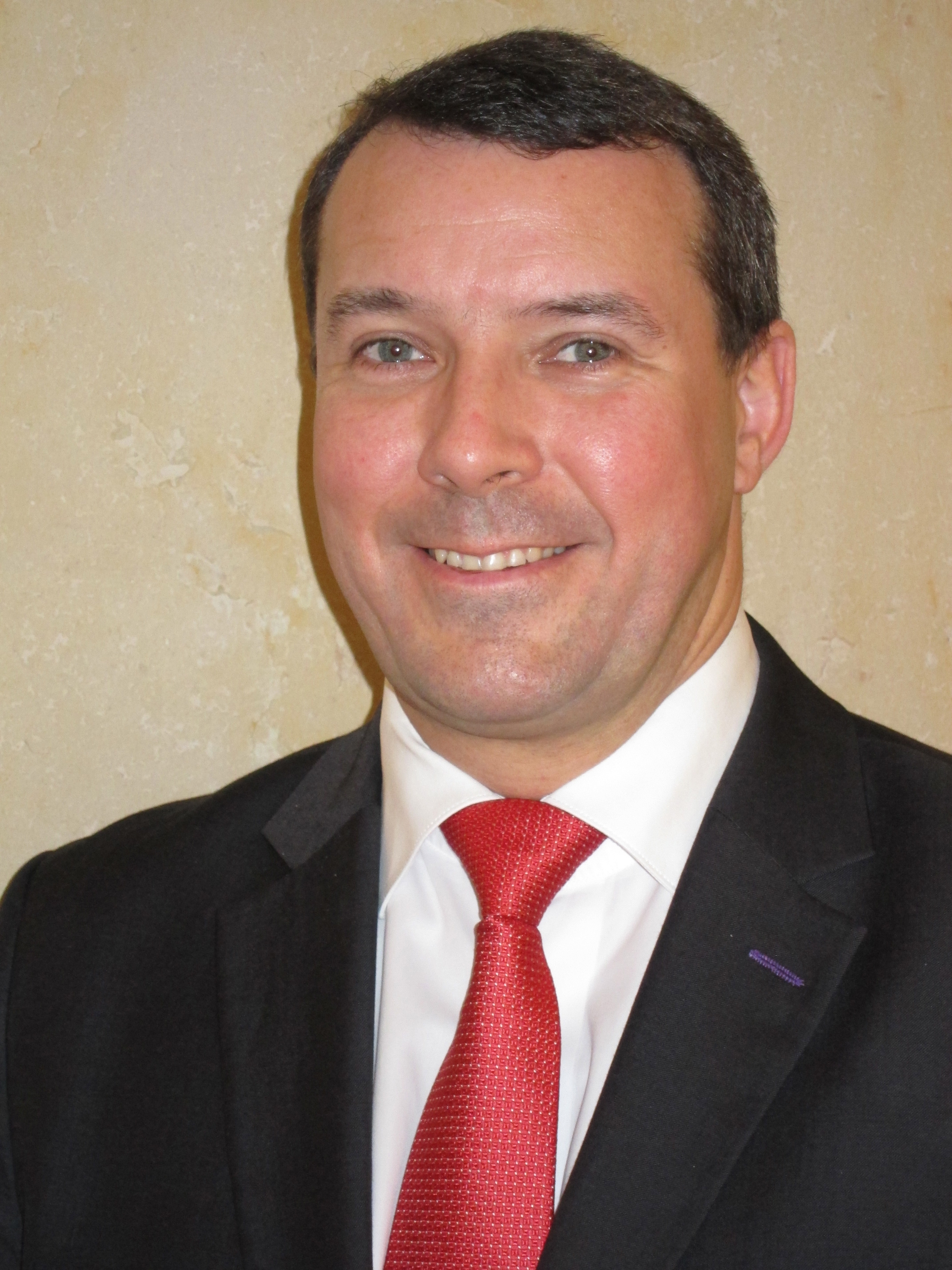 Hervé Pennequin, a native of Lille in France, is an award winning sommelier with 25+ years of experience in the hospitality and wine industry. Graduated in 1987 with a superior degree in restaurant management after 5 years of studies, his career led him to work in some of the most famous Michelin-starred restaurants in France. In 1997 after moving to the USA, he fully developed his entrepreneurial skills to be a well-regarded and successful consultant for opening restaurants with original concepts in New York and Atlanta and for wine import companies.
His career took a turn in 2010 when the US economy opened new prospects to move to Hong Kong. Hervé is the Head Sommelier of the Hong Kong Jockey Club overlooking the wine program for 30 restaurants, 3 wine stores, 1 on-line store, using his rich network to select and buy after fair negotiations the best wines to organize and animate wine tastings and dinners for the various clubhouses in Hong Kong, Shatin and Beijing.
His passion and talent in food and wine have been featured in many articles that Herve wrote in France and now in Hong Kong for the Jockey Club. Hervé has been recognized by his peers during several competitions as one of the bests in the world. His long record of achievement includes earning third place in the "Best Sommelier of the World" Competition in 2004.
Consistently in the quest of traveling, learning and meeting with new winemakers and talents in his industry, Hervé possesses a great charisma and has the ability to mingle in any social or professional wine related events. His communication skills help him to bring many advantages and achieve successful results when entertaining events and organizing wine tours for the participants.
"My wish is to combine my knowledge and experience in these areas, to source the best wines at the most attractive prices and to deliver the best creative events to my employer's clients and their audiences. I also drink coffee!..." resumes Hervé.
Nelson Chow, the first professional sommelier in Hong Kong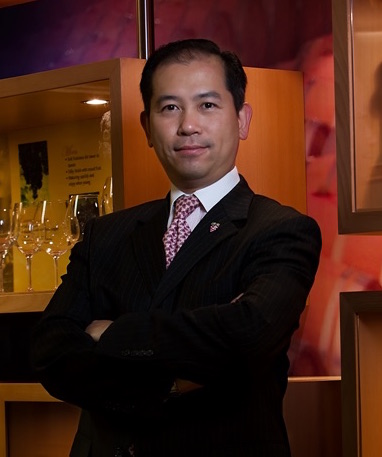 Nelson is currently the Chairman of the Hong Kong Sommelier Association and for the past 15 years. His encyclopaedic knowledge of wine has been acquired during the course of more than three decades as a sommelier in the hospitality industry, including senior positions at various five-star hotels and eminent restaurants.
Over the years he has been Vice President of a 5 star hotel group, Principle instructor of two education centre, EAM of a 5-star hotel, Club Manager of the prestigious China Club, Food & Beverage Manager of the Jockey Club, and Restaurant Manager of Petrus, the Hong Kong restaurant with a great wine pedigree and Captain of the Mandarin Grill.
Nelson's expertise has won him a number of highly respected titles in the professional realm, such as Commander du Bon Temps de Medoc et des Graves, Chevalier du Sopexa en Gastronomie Francaise and accredited lecturer for L'Ecole du Vin de Bordeaux. He was recently given accreditation as Jurade du St Emilion.
Beside French acknowledgement, Nelson also gained as Certified Profession Spanish Wine Trainer in Madrid in November 2008. He also carries the Spanish Wine Challenge Hong Kong since 2008 as the Chairperson to introduce Spanish wines to audience in both Hong Kong and China with the great result in Spanish wine and Chinese food pairing.
He has been a long-term judge with the International Wine Challenge in the region.
In recent years, Nelson has hosted a number of advanced wine workshops to actively spread the know-how in pursuing the perfect match between Western wine and Chinese cuisine.