Enter the competition
WOSA is pleased to announce the fourth running of WOSA Sommelier Cup Competition, held once every three year. The competition is open to sommeliers all over the world. Finalists will be invited to South Africa to compete for the Sommelier Cup title.

Semi-finalists accounced: We are pleased to annoucne the 10 semi-finalists. Please click here for the list of candidates. We welcome the trade and media to be audince at the semi-final. Please email us if you are interested.

In Asia, there will be three rounds:
First round: online examination, from now until 19th May 2019
An online examination comprised of 25 multiple choice questions and 2 short written questions, to be completed within 35 minutes. The examination must be completed on or before 19th May (Sunday).

Candidates need to register first. Once registration is confirmed, study materials will be available to help you prepare for the examination.

Only semi-finalists will be notified by email on or before 3rd June 2019. They must be prepared to travel to Hong Kong for the semi-final round on 2nd July.



Semi-final: Blind tasting and on-stage role-play, Hong Kong, 2nd July
Oral blind tasting of 2 South African wines (5 minutes in total), and an on-stage role-play (maximum 20 minutes).

Up to 8 candidates with the highest scores from the online examination will be invited to attend the semi-finals

Travel expenses and accommodation for out-of-town participants will be subsidised (maximum HK$6,000 or the actual cost supported by receipts, whichever is lower).

The winner will be announced at the end of the competition, and will be invited to attend the final in the Cape Winelands, representing Asia to compete against finalists from other countries in Europe, North America and Africa.

All semi-finalists will receive a WOSA gift pack while the finalists will receive further study materials in preparation for the final competition.

Final: Competition and winery visit, South Africa, 19th -25th September 2019
The finalist will be invited to Cape Town (all expenses paid for) to compete against finalists from other countries for the ultimate honour.

On 20thSeptember, candidates will attend a walk-around tasting and workshops prior to the final held on the following day. Over the next three days, candidates and judges will explore the South African winelands, including gaining an overview of its winemaking regions, visiting famous winemakers, and tasting and experiencing wine and food.

The Final will be held on Saturday, 21st September 2019 in Cape Town. Here the finalists' knowledge will be put to the test with a series of skills and written tests by a panel of esteemed judges.
Comments from Joe Yang, Head Sommelier of Altira Macau, 2016 WOSA Sommelier Cup Asia winner and tied in the second place at the final.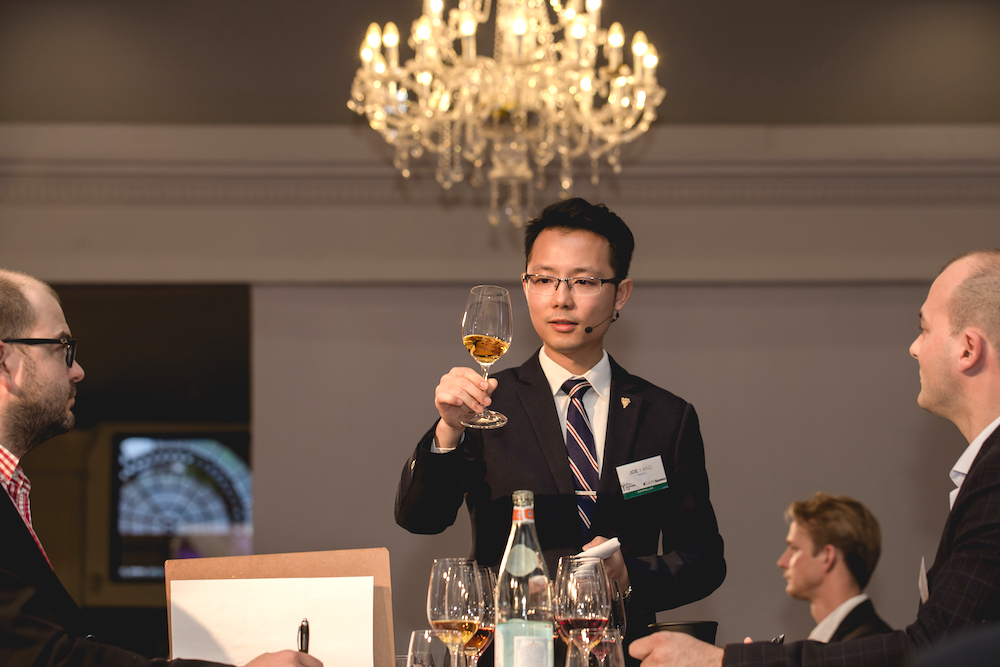 I was very happy about the result, not only considering it as a glory for myself but more importantly recognition to the rising standard of Asian sommeliers. There are many outstanding Asian sommeliers and I hope the result of this competition will encourage them to pursue higher achievements internationally.

I can describe my trip to South Africa as an eye-opening, breath-taking and mind-blowing journey. I was very surprised to discover such a beautiful wine region offering so much diversity and putting so much effort to preserve nature. The whole trip had been well designed and organized. We had in-depth, down to the ground understanding of the various terroir, wine making styles and the philosophy behind the wine. I honestly believe there is a huge potential for South Africa wines in the market and it will be considered by many consumers as one of the most exciting regions in the world.